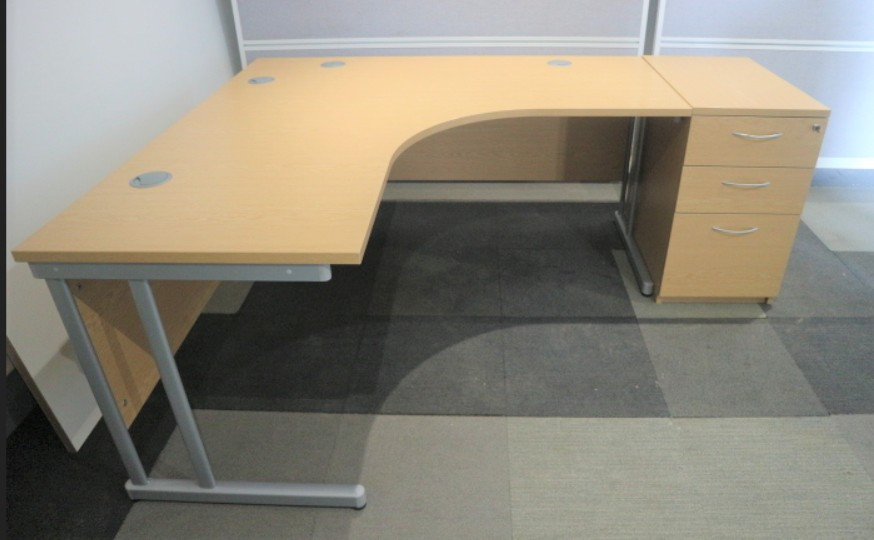 Modular office furniture is a flexible option that works with the changes in your office spaces. Offices across the UK have seen more than its fair share of changes over the past 18 months, with employees frequently switching between working from home and returning to the office. For employers considering offering a mix of remote and in-office work for some or all of their staff, modular furniture is a great option. In this guide, we're looking at how modular furniture can transform the way your office works.
Benefits of Modular Desks
Modular desks give you the option to connect and separate desks. They are shaped so that you can easily push the desks together in a range of formations.
They're adaptable
You have the freedom to choose how you arrange the desks – perfect for economising on space in smaller offices. Whilst bench desks deliver a practical solution for larger offices, they don't offer as much flexibility on your workstation arrangements. Modular office furniture is designed to slot into nooks and crannies and help you make the most of those under-used corners in your office.
Boost collaboration and internal communication
Hybrid work environments shouldn't spell the end of effective collaboration and communication. Having the right office set up can help you get those projects completed, on time and to the best standard. Whether you want to keep desks apart or place them together to create desk islands for your teams – it can create a great space for your team to collaborate. You can also partition with screens to maintain some privacy and ensure independent work isn't hindered.
It's easy to work with
Modular furniture is readily designed to move around the office with ease. If you regularly need to move around to accommodate team exercises or changes in the number of employees in the office, modular desks allow you to do just that.
At LOF, we sell used modular furniture from premium brands so you can achieve the exact office arrangement that works for your business. Browse the LOF website today.