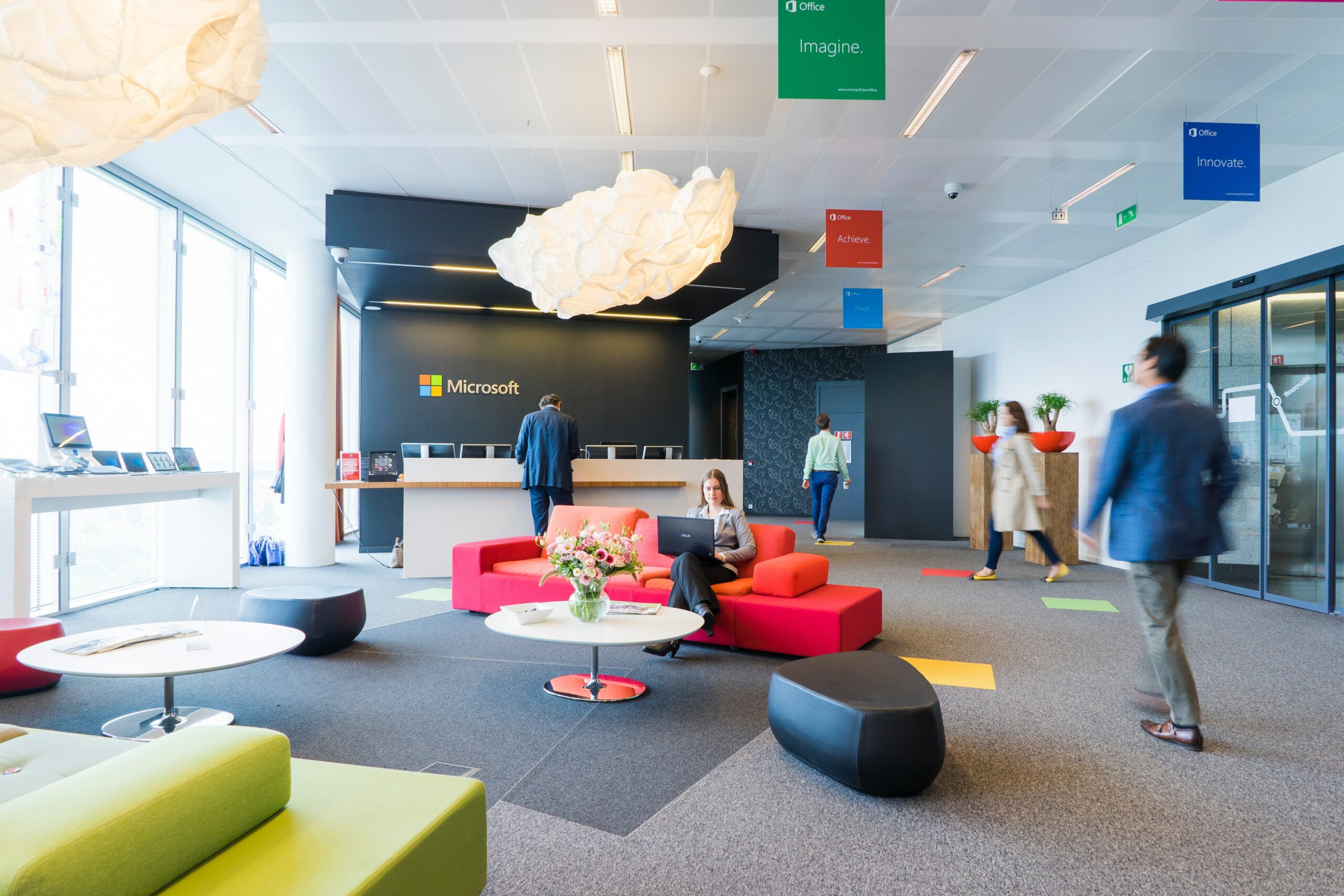 The reception area is the first impression that stakeholders, clients and potential new talent will have of your business. That in itself is a reason to make sure that it's a welcoming, presentable space that represents your brand.
High quality reception furniture can make all the difference. But, what if your budget doesn't stretch to include swish designer brands? Or, perhaps you are looking to maintain a premium experience but for a lower price point? That's where it can be worth looking at second-hand office furniture suppliers.
We're showcasing some sophisticated reception furniture pieces to help you create the warm welcome that your visitors deserve.
From coffee tables to comfy leather chairs, take a look at these stylish second-hand furniture pieces to revamp your reception area.
Reception Desk
You'll want visitors to feel comfortable about walking up to the desk to check-in and make enquiries. Part of that experience is to choose the right desk design. Your reception desk should have privacy boards and provide a tidy, spacious surface area for your receptionists.
Verco Echo Lounge Visitors Ech2 Red Swivel Chair
Depending on their size, some reception areas suit sofas and connected seating. However, it's also good to provide visitors the option of having their very own seat, especially in high-traffic settings. Seats like this Verco Echo Lounge Swivel Chair are ideal. Bright colours that are on brand can be a great way to inspire your visitors and brighten up your brand image.
Grey Sofa
Designs like this grey sofa are a fantastic choice if you're looking to provide extra comfort for your guests.
Anthracite Grey Armchair – Pair
These armchairs provide ideal comfort and make a smart pair for your reception area. The anthracite grey is a professional, neutral shade and the colourful buttons will add a touch of personality to the room.
Want to see more designs like this?
By choosing high quality furniture, you can get pieces that last longer and that you can be proud of. Create a positive, professional experience for your visitors and clients today with second-hand furniture from LOF.