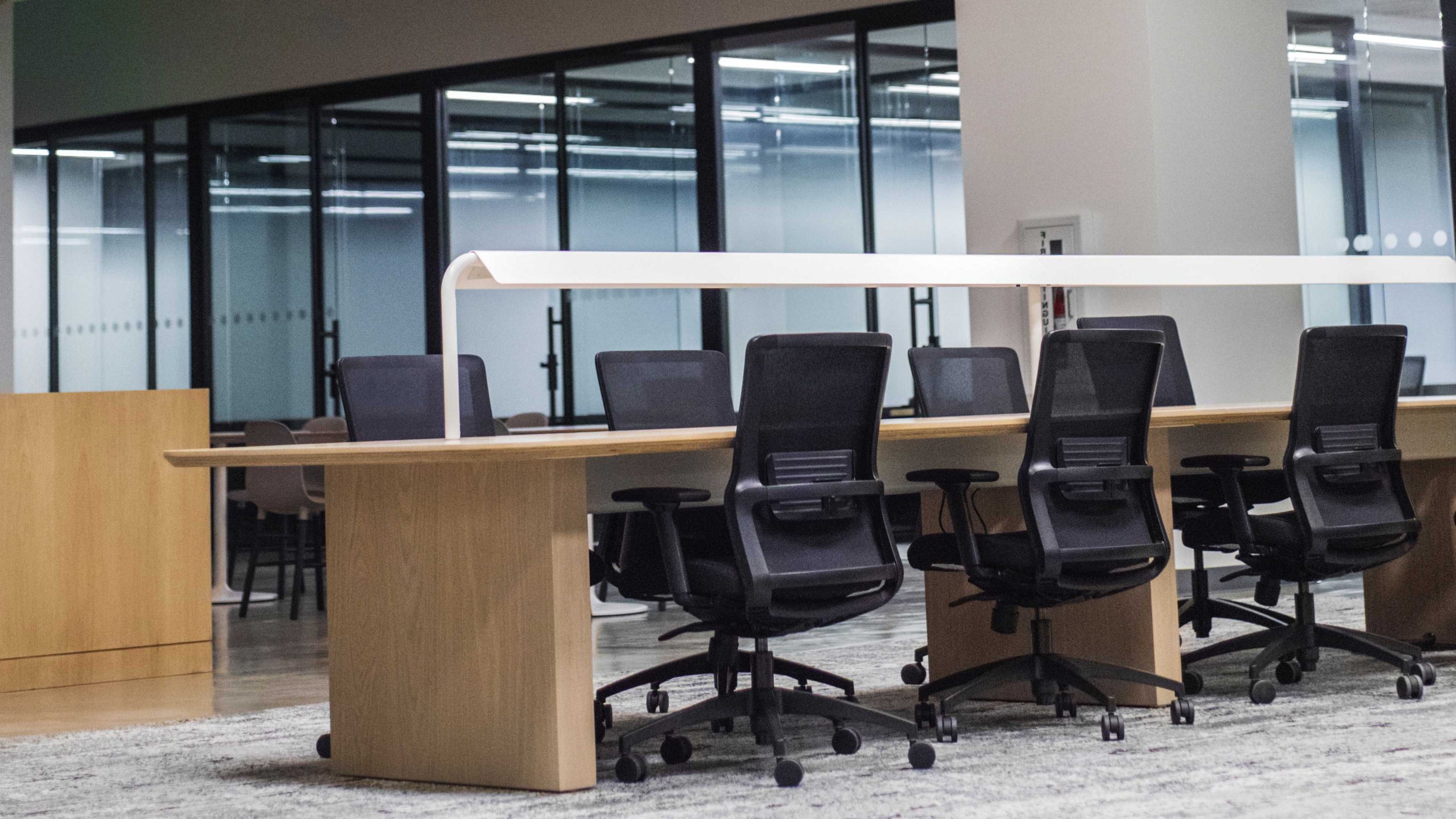 Choosing the right office chair is more important than you might think. You'll probably spend more time sitting in that one chair than in any other, so it has to be right – and material choice is one of the most vital factors to consider.
Mesh and leather office chairs are most popular today, and each option has its own distinct set of advantages and disadvantages. We're going to run through these today, and hopefully make your chair-buying decision that bit easier!
Comfort
Comfort is not universal: a chair that one person may find beautifully comfortable might seem awkward and uncomfortable to someone else. Some may find leather more comfortable, while others will favour mesh. Generally speaking, good mesh chairs are ergonomically excellent and provide optimal support for your back, while leather chairs are softer and more plush. Both have the capacity to be extremely comfortable.
Ventilation
This is where a mesh chair comes into its own. If you spend hours at a time in your office chair and find yourself struggling in the summer heat, a mesh chair is most definitely the way to go. They're breathable, helping to regulate your body temperature and keep you cool.
Durability
Good quality leather chairs can last a long, long time. While mesh can be perfectly durable if it's well cared for, it can't compete with leather for toughness. Look after a leather office chair and it could last you many years.
Weight
Not only are mesh chairs more breathable, their simple, elegant construction makes them lighter and more mobile. If your company is considering implementing hot desking, mesh chairs would make a great deal of sense, as they can be moved around effortlessly. Leather chairs can be quite bulky and awkward to move around but, on the flipside, they can typically support more weight.
The choice is yours
Mesh and leather office chairs are quite evenly matched in terms of price. Real leather understandably commands a price premium over faux leather, but good quality chairs are available in either material for a similar price. The fact of the matter is that there is no 'best material': both options have their plus points, and it's up to you to decide which is more suitable for you.
We have a whole host of used mesh and leather office chairs available, and if you're unsure about which to go for then get in touch! Our experienced team will be happy to advise, and you can pay our showroom a visit to experience both materials for yourself. You can also view our extensive range of used office chairs online.