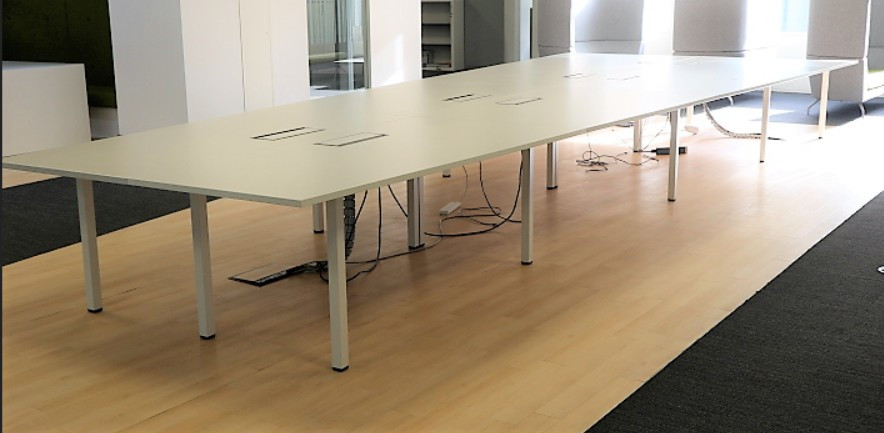 We understand that many people might be hesitant at the thought of buying damaged office furniture. However, there are benefits to be had. You just need to know where to shop. In this guide, we're revealing how to find damaged office furniture that's worth buying and covering the benefits of repurposing.
Benefits of buying damaged office furniture
Great discounts
If you want to buy the top brands but don't have the budget to buy new, pre-owned can be a great way to keep costs down. Buying a slightly imperfect piece can help you save even more money. Traditionally, premium office furniture resellers will make sure that furniture is like new before selling. However, by skipping some of the aesthetic repairs, the savings can be passed onto the end customer.
Damaged doesn't necessarily mean broken
'Damaged' is a loose term used to mean 'not perfect'. Sometimes the imperfections could be minimal and aesthetic-based, such as scuff marks on the seat or backrest of a chair, or a chip on the edge of a table. This means the products are still fully functional and safe to use. They could easily be fixed with a lick of paint or other everyday tools.
Be wary of buying 'damaged' or second-hand stock without seeing clear photographs. Images should clearly show the product and all its defects. It can be worth seeing the item in person too to ensure you're 100% confident with your purchase.
Opportunity to upcycle
If you like upcycling and enjoy craftwork, buying discounted furniture that's damaged is a great opportunity to repurpose and create something new. If you have the vision and the skillset, you could give some storage or an office table an entirely new lease of life.
How to buy damaged office furniture
At LOF, we have a limited selection of damaged office furniture available at discounted prices. All of our products are still in usable condition. Our range of used office furniture covers everything you need for setting up a new office, moving premises, or refurbishing an existing space. Shop online now.